Google reviews are important for establishing online trust and credibility for your business. However, with the rise of fake and paid reviews, it's becoming increasingly difficult to know what's real and what's not.
Google reviews boost online reputation and attract more customers. Reading past customer feedback helps potential customers build a connection with your brand and foster trust. Google business reviews also enhance your local search engine optimization (SEO) on Google Maps.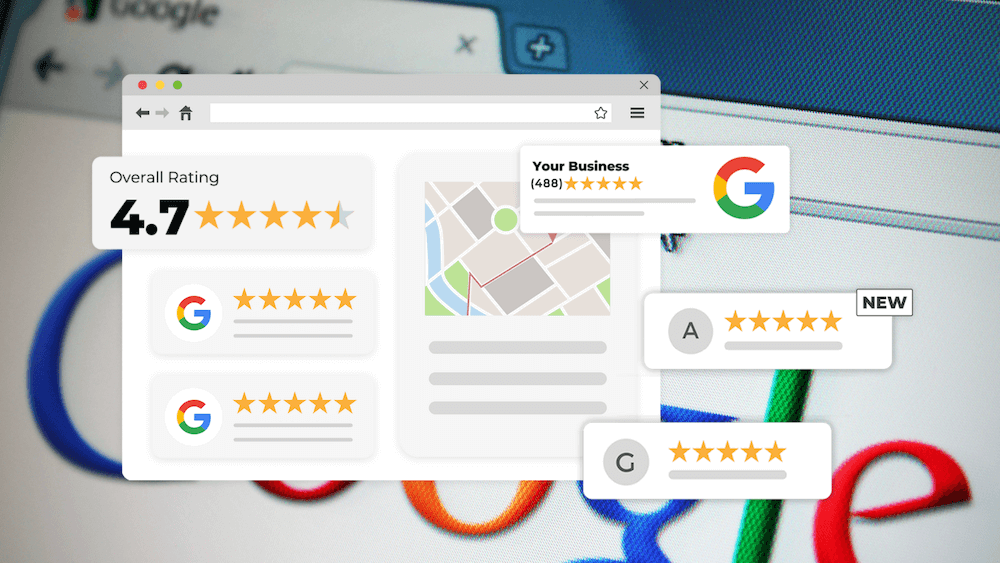 While it may be tempting to buy Google reviews to boost your rating, this is against Google's policies and can have serious consequences for your business.
In this blog, we will explain why you mustn't buy Google reviews. We will also provide alternative strategies for building a strong reputation through authentic customer feedback.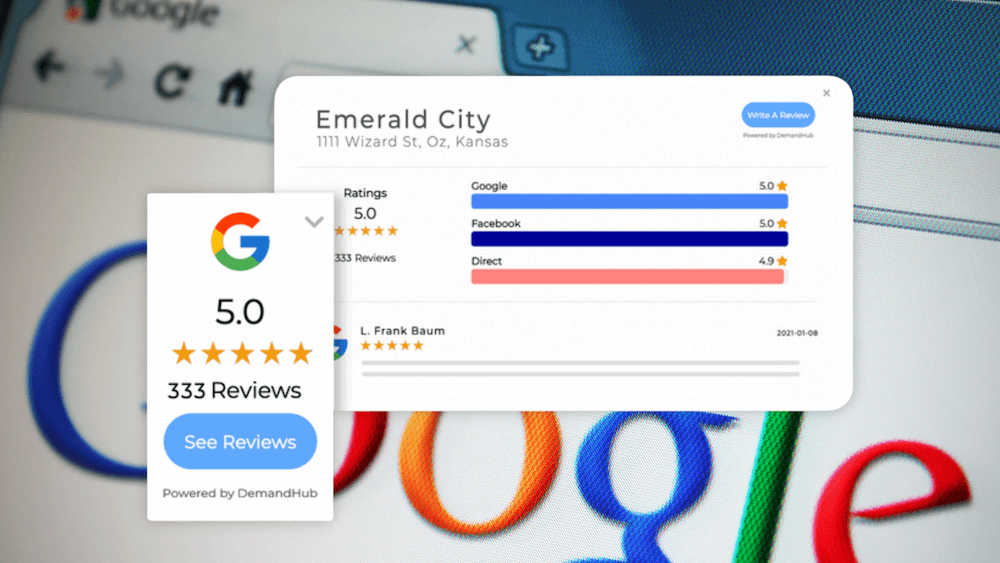 Why do businesses buy Google reviews?
We all know how important it is to have a strong Google profile. Everyone is searching local businesses online, and every business owner wants to be the #1 recommendation.
Unfortunately, many businesses believe that by buying reviews, they can manipulate their rating. The goal is to appear as a highly-rated and trustworthy business, and by buying reviews, most internet savvy uses will be able to tell the difference between real and fake.
But more importantly buying reviews is against Google's policies. It can result in negative consequences for a business, such as being penalized or having their account suspended. Not being on Google's platform at all, is the biggest hit a small business can take.
What are the risks of buying Google reviews?
There are tons of risks associated with buying Google reviews, including:
Violating Google's policies results in suspension or penalization
When a business buys fake reviews, it violates Google's policies, which clearly state that purchasing or posting fake reviews is strictly prohibited.
The consequences of violating these policies can be severe. It can result in your Google Business Profile being suspended or penalized.
That means your business may no longer appear on Google Maps or Google Search, reducing your online visibility and damaging your reputation.
Google has sophisticated systems to detect fake reviews and regularly takes action against businesses that violate its policies.
It can penalize the business's Google listing by removing fake reviews, lowering its ratings, and reducing its online visibility.
Damaging your online reputation and SEO
Having fake reviews can greatly damage a business's online reputation.
With the rise of fake reviews, consumers are becoming increasingly skeptical of online ratings. 62% of consumers have reported that they have read a fake review about a local business in the last year.
Moreover, 45% of customers mistrust businesses with a large number of reviews that are over-the-top in their praise.
A study found that nearly 62% of consumers hesitate to purchase a product or service if they see fake or misleading reviews. This highlights the importance of having authentic and trustworthy reviews to establish a positive online reputation.
Moreover, fake reviews can easily be detected and reported by consumers, which can result in a business's rating being lowered or even removed. This can lead to a decline in trust and credibility and make it difficult for a business to recover from the damage.
Legal Consequences: FTC Legal Case
Buying reviews is illegal, and businesses could face legal consequences. The Federal Trade Commission (FTC) actively enforces the law and takes action by filing complaints against companies that have broken the law, such as by purchasing fake reviews or having service providers create fake reviews for them.
For instance, in 2022, the FTC announced a multi-million-dollar settlement with a company that suppressed negative feedback and hired a third party to post four and five-star reviews on the company's website.
Similarly, the FTC also announced legal action against a company in 2019 that used false reviews to improve its online reputation.
The FTC's Bureau of Consumer Protection director emphasized that the FTC is treating fake reviews seriously because consumers rely heavily on online reviews when making purchasing decisions.
Buying fake reviews harms not only customers but also harms companies who earn genuine positive reviews through legitimate means.
Losing the trust of customers
When customers discover that a business purchased fake reviews, they will question the authenticity of the business's products or services. The business's reputation can be severely damaged. It can impact customer trust, which is extremely difficult to regain once lost.
93% of consumers are more likely to buy from a business with authentic positive reviews, which highlights the importance of building customer trust.
Conversely, when a business is caught purchasing fake reviews, customers may lose confidence in the business and choose to do business with a competitor instead. It can result in a loss of current customers and make it harder for the business to attract new ones in the future.
Also, losing customers' trust can result in negative word-of-mouth and online reviews. This can have a domino effect, where one negative review can lead to many more. As a result, the business will have difficulty recovering from the damage to its reputation and online presence.
Google's algorithm changes
Google's algorithm is constantly evolving, and what may have worked in the past may not work in the future. By relying on fake reviews, businesses risk losing their hard-earned credibility overnight.
Does Google detect fake reviews?
Yes, Google has automatic spam filters to detect and remove fake reviews. In 2020, Google removed 55 million reviews and eliminated nearly 3 million fake business profiles.
Google has a robust algorithm that identifies and filters fake reviews. It also relies on users to report any suspicious reviews they come across. Google also investigates businesses that have been accused of buying fake reviews.
It takes action against companies that violate its policies by suspending or penalizing their Google Business Profile.
Therefore, businesses should build a positive reputation through genuine customer feedback and excellent customer service rather than trying to manipulate their online reputation with fake reviews.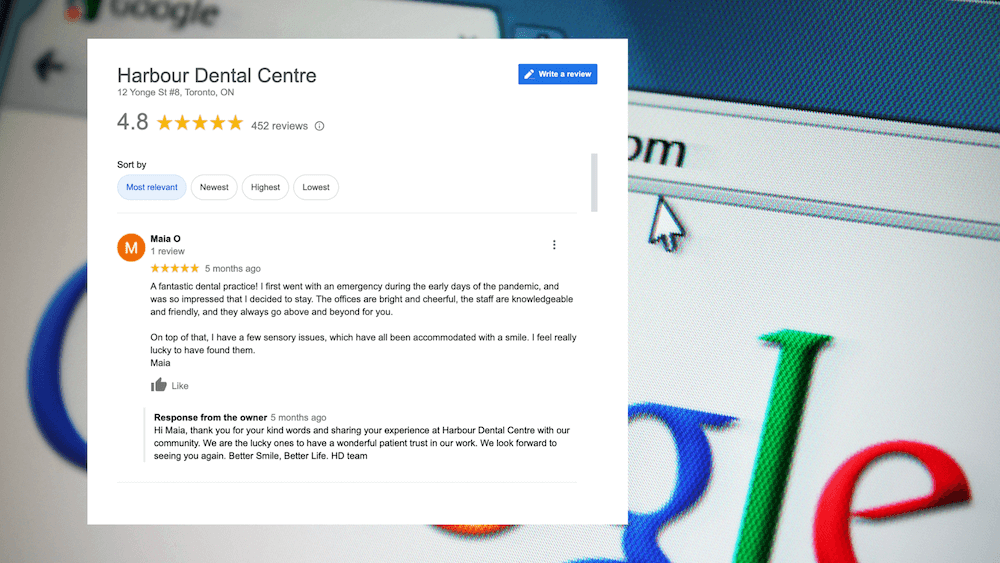 How to get traction on Google legally instead of buying?
Instead of buying Google reviews, why not earn them through legitimate means? There are many effective ways you can adopt to earn genuine reviews.
In the following section, we will outline 5 strategies to get Google reviews legally.
Ask for reviews
Asking for reviews can be valuable for gathering feedback and improving your business. Research shows that 88% of consumers are more likely to provide a review if they have had an exceptional experience with a business. Also, it's estimated that 70% of customers will leave a review if asked.
This highlights the importance of providing exceptional customer service and following up with customers to ask for their feedback.
Asking for reviews can be done through various channels, including email, social media, text messages, and in person. When asking for a review, it's important to make the request personal and show appreciation for the customer's business.
Respond to all reviews
Responding to all reviews, both positive and negative, is an important aspect of managing your business's online reputation. By acknowledging and addressing customer feedback, you show that you value their opinions and are committed to providing them with a high-quality experience.
For positive reviews, a simple "thank you" or a brief personalized message acknowledging the customer's experience can go a long way. It will also encourage the customer to spread positive word-of-mouth about your business.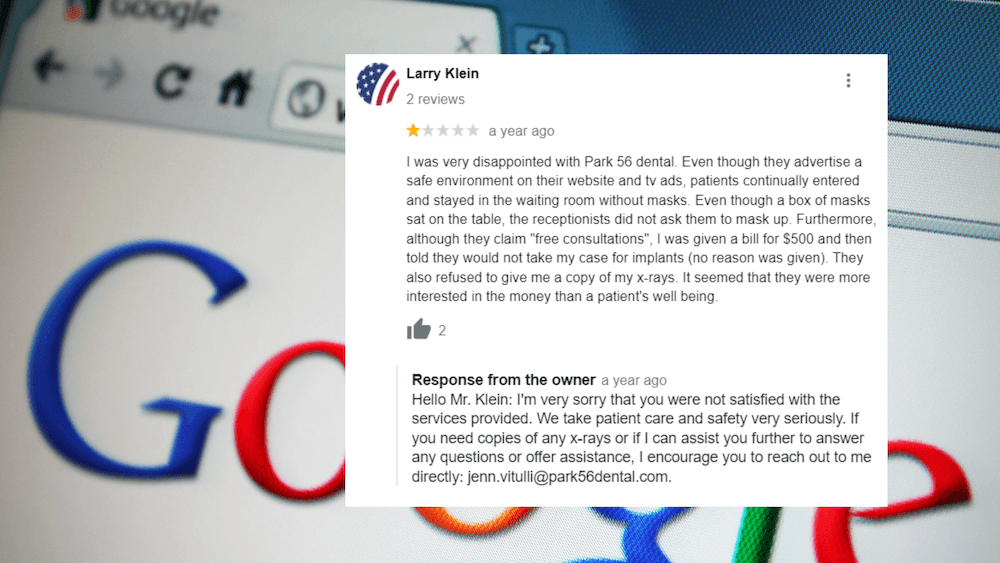 When it comes to negative reviews, it's important to respond in a professional and empathetic manner. Acknowledge the customer's concerns and offer a solution to address their issue. This shows that you are taking their feedback seriously and are willing to make improvements to ensure they have a better experience in the future.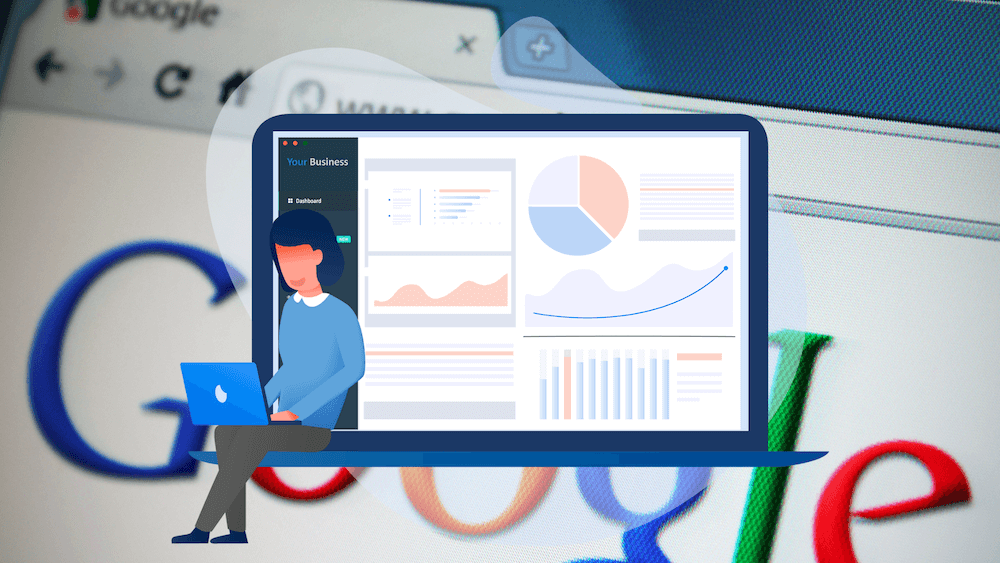 Responding to all reviews can also demonstrate your business's transparency and accountability, increasing consumer trust and loyalty.
Additionally, it can help improve your search engine ranking, as search engines consider the quantity and quality of reviews when determining search results.
Use technology to take care of all
Technology can effectively streamline the process of managing reviews. It can even ensures that all feedback is taken care of in a timely and efficient manner. Various tools and platforms can help businesses gather, track, and respond to customer reviews.
Demandub, a reputation management platform, can automate the process of gathering, monitoring, and responding to online reviews. It also alerts businesses when a new review has been posted. This allows businesses to respond quickly and efficiently to positive and negative feedback.
By using DemandHub, you can also track and measure the impact of your efforts over time. For example, you can monitor your average star rating, track changes in customer sentiment, and see the impact of specific actions taken to address customer concerns.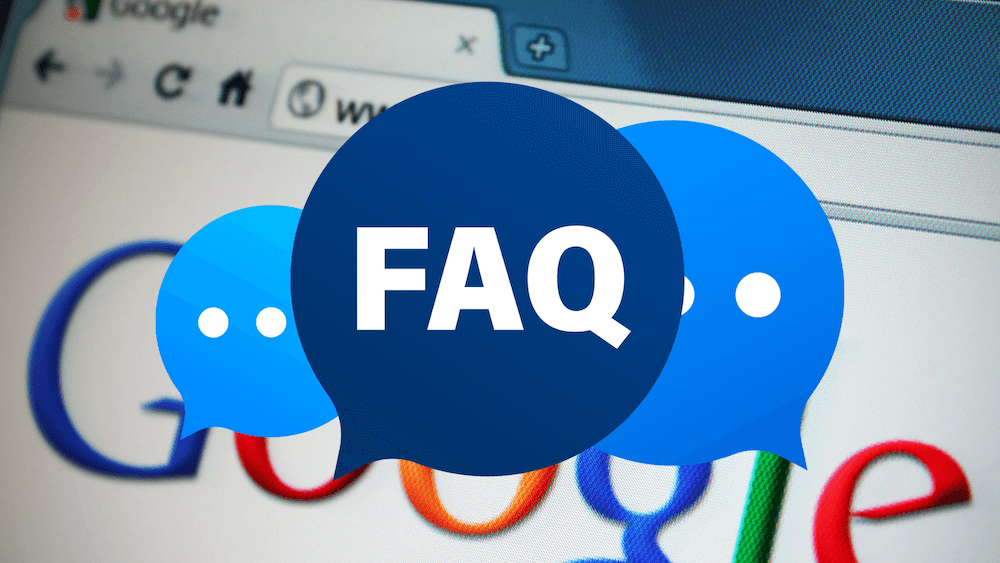 Encourage word-of-mouth referrals
Encourage your happy customers to share their experiences with friends and family. Ask them to leave a review on Google or any other review platform you are listed on.
The power of word-of-mouth referrals can help generate new business and increase your online presence. You can also offer discounts and other incentives to customers who refer new business.
This can encourage satisfied customers to spread the word about your business and drive more foot traffic, resulting in more positive Google reviews.
Another way to generate word-of-mouth referrals is by building strong customer relationships. Offer personalized experiences, go above and beyond in customer service, and consistently provide high-quality products or services.
These actions can turn satisfied customers into brand ambassadors willing to promote your business to others.
Provide excellent customer service
Delivering exceptional customer care is crucial in fostering customer satisfaction and generating positive reviews. Customers who are satisfied with your business are more likely to leave a positive review.
You can create a memorable and positive impression that sets you apart from your competition by providing outstanding customer service. This includes being responsive, empathetic, and proactive in addressing customer needs and resolving issues.
Excellent customer care is a powerful tool for generating positive reviews and promoting your business online.
Frequently asked questions (FAQs) about buying Google reviews
Is it legal to buy Google reviews?
No, it is not legal to buy Google reviews. Google has strict policies against fake, fraudulent, or otherwise misleading reviews and actively works to detect and remove such reviews from its platform.
Can Google detect fake reviews?
Yes, Google has automatic systems to detect fake reviews and has strict policies against them. Google uses advanced algorithms, machine learning models, user reports, and manual review processes to identify and remove fake reviews from its platform.
Do businesses pay for fake Google reviews?
Many businesses pay for fake 5-star Google reviews, as demonstrated in the FTC legal cases above. This practice is commonly known as "astroturfing" and is against Google's policies.
Why should I respond to a Google review about my business?
Responding to Google reviews builds customer trust, improves online reputation, demonstrates transparency, and improves customer service. It can also help monitor customer feedback and gather insights for business improvement. By responding to reviews, you show that you value your customers and care about their experiences.
Which review site is most trustworthy?
The most trustworthy review site can vary depending on the industry, location, and type of business being reviewed. However, some of the most widely trusted and used review sites are:
Google Reviews
As the world's largest search engine, Google is one of the most widely used review sites. According to Bright Local, 81% of consumers use Google to evaluate local businesses.
Having a Google Business Profile can be extremely beneficial for any business. Businesses must claim their GBP and start collecting reviews.
It helps improve your online visibility and allows you to manage your business information, such as your business name, address, phone number, website, and hours of operation, all in one place.
This information is also displayed on Google Search and Google Maps, making it easier for customers to find your business and get in touch with you.
TripAdvisor
TripAdvisor is a popular review site for travel and hospitality businesses. It offers reviews for hotels, restaurants, and attractions. If you are in the hospitality business, you must consider listing your business here.
Facebook
One of the biggest social networks, Facebook has more than 2.8 billion users. It has become a popular review site for businesses as it allows customers to rate and review their experiences with a company.
The platform's massive user base means a business can reach a large audience with its products and services, and Facebook's review feature provides valuable insight into customer satisfaction.
Businesses can create a Facebook page to showcase their products and services, and customers can leave reviews on this page. Other potential customers can then see these reviews, providing valuable information about the quality of a business and its products.
Facebook also allows businesses to respond to reviews, which is important in managing a company's reputation and building customer trust.
Yelp
Yelp is a popular review site for local businesses. It offers reviews for restaurants, shops, and other services. Getting positive reviews on Yelp is great because, according to the HBD study, a 1-star increase in Yelp rating leads to a 5-9% boost in revenue.
So, claim your profile here to get reviews from your customers and gain a competitive edge.
Amazon
Indeed, Amazon is much more than just a marketplace. With over 300 million active customers and billions of products available for sale, Amazon has become a powerful platform for product discovery and customer feedback.
The review system on Amazon allows customers to rate and review products based on their experiences, providing valuable insights into product quality, functionality, and customer satisfaction.
For businesses, having a strong product review presence on Amazon can be a key factor in driving sales and increasing brand exposure. Encouraging customers to leave reviews after they have purchased a product can help establish credibility and build customer trust.
Responding to customer reviews, whether positive or negative, can also demonstrate a commitment to customer satisfaction and improve the overall customer experience.
3 Reasons why you shouldn't buy Google reviews?
Violation of Google's policies: Buying Google reviews violates Google's policies. It can result in your Google Business Profile being penalized or even suspended.
Lack of credibility: Buying fake reviews undermines the credibility of your business and can damage your online reputation. Customers are becoming increasingly savvy about detecting fake reviews and are less likely to trust businesses with many fake or paid positive reviews.
Legal consequences: Buying fake reviews is not only a violation of Google's policies but can also result in legal consequences. In some jurisdictions, buying fake reviews is considered an unfair business practice, and it can result in fines, legal action, and even criminal charges.
Conclusion
Buying Google reviews is a risky and unethical practice. It can harm your business in multiple ways. Instead, focus on providing excellent customer service, encouraging customers to leave honest reviews, and responding to all positive or negative reviews.
This will help build a strong online reputation and increase customer trust, leading to long-term success for your business.
If you want to get genuine positive reviews automatically, DemandHub can help. Our automated review request system will help you drive 10X more reviews with engaging review campaigns. Build a strong online reputation for your business legally with DemandHub today!
Contact us today to learn more.