As a physician, you understand the importance of staying ahead of the competition. Physician marketing strategies can help achieve this goal. Physician marketing can help you reach more potential patients and grow your medical practice.
In this blog post, we'll discuss 7 powerful physician marketing strategies to help you achieve this goal.
But first, what is physician marketing?
What is physician marketing?
Physician marketing is the process of promoting a healthcare, online reviews and reputation management.
Physician marketing is designed to drive awareness and generate more leads for a medical practice. Physicians can grow their businesses and increase revenues with more patients entering the practice.
Physician digital marketing encompasses various strategies, such as:
creating a strong website to reach potential patients
utilizing social media platforms for engagement
Using text marketing to boost patient retention
leveraging email campaigns to nurture leads
optimizing content for search engines
Statistics show that 77% of online health seekers begin their search for health information using search engines such as Google, Bing, and Yahoo. So, having an effective physician marketing plan is essential to capture these potential customers.
Here are the top 7 physician marketing strategies to boost your practice and attract new patients in 2023:
1. Create a strong physician website
Having a strong website is key to any physician's marketing strategy. 74% of U.S. adults use the Internet, and 61% have looked for health or medical information online. Furthermore, 49% have visited a medical website for medical information.
That means having an easily accessible online presence is essential for physicians who want to reach and engage with potential patients.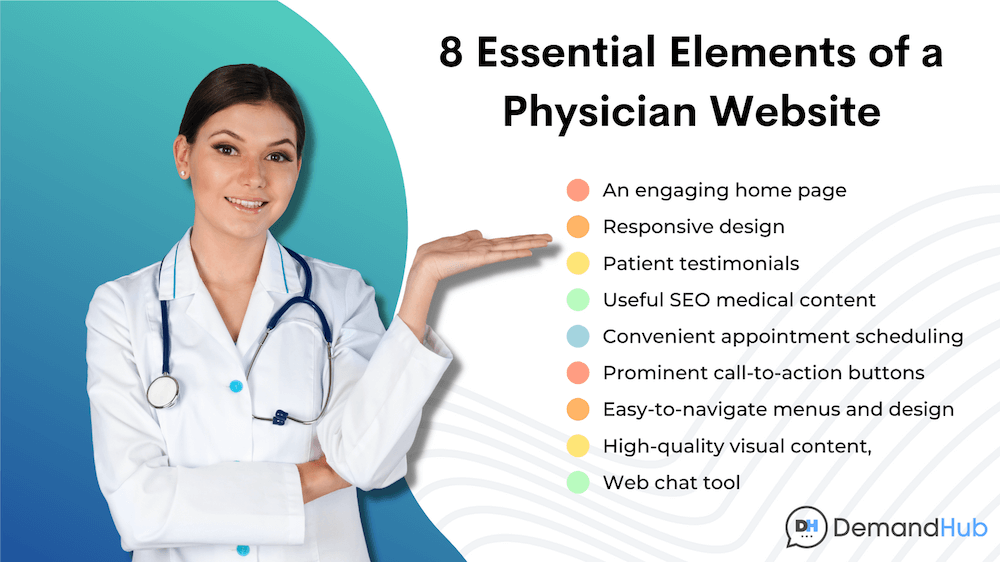 A strong physician website should include essential elements such as:
an engaging home page that accurately reflects your practice
social proof, like patient testimonials and reviews
informative, useful and SEO medical content
a convenient appointment scheduling tool
easy-to-navigate menus and design
prominent call-to-action buttons
high-quality visual content
Web chat feature
Additionally, it should be optimized for mobile devices and include SEO-friendly content to ensure higher search engine rankings.
90% of patients judge your practice by the look and performance of your website. If your website design is unappealing and difficult to navigate, 38% of people will leave it and never return. So, design your website with your patients in mind.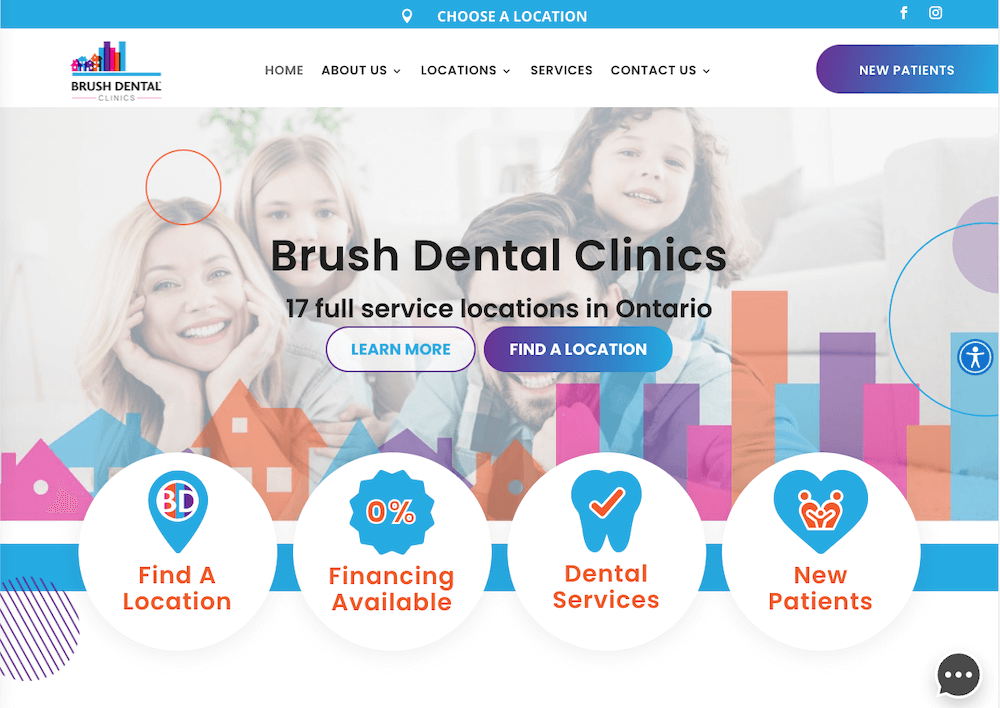 2. Monitor and respond to online reviews
Patient reviews and feedback serve as social proof. It is among the most powerful psychological factors influencing people's buying decisions.
93% of consumers say online reviews will affect their shopping preferences. According to BrightLocal, 98% of people read online reviews for local businesses.
If you want to win new patients, focus on getting positive reviews from your existing patients. The best way to get more reviews is to ask them.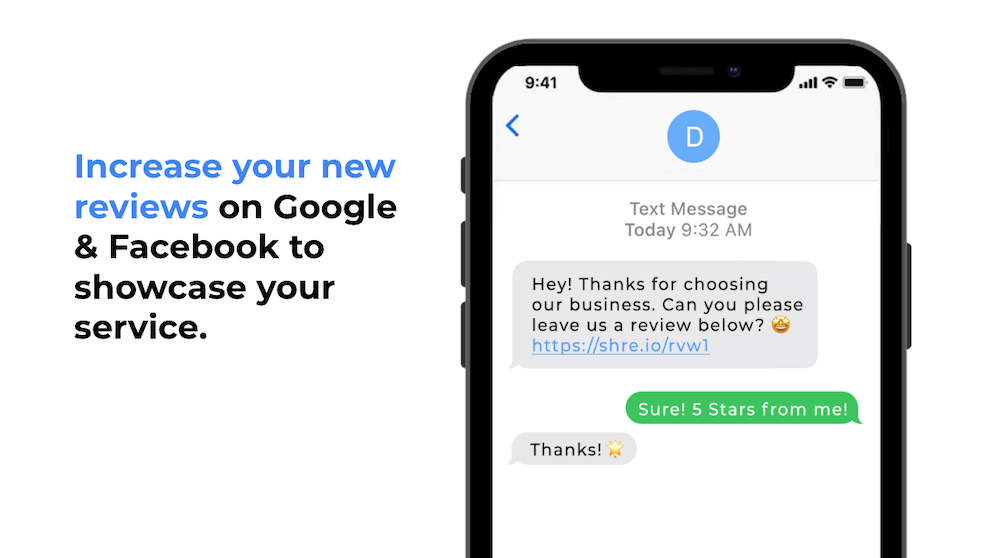 After a patient has completed treatment, ask them how their experience was and if they would be willing to leave a review on Google, Yelp, or another review platform. You can also add direct review links on your website, business cards, email signatures, or text messages.
3. Invest in a physician SEO
Search Engine Optimization (SEO) is optimizing your website and content to rank organically higher in search results.
SEO is a physician marketing strategy that helps you get found online by patients actively searching for local doctors. Once you have optimized your website, it will continue to generate leads and new patients even while you sleep!
Here are some physician SEO strategies to boost your website traffic:
Avoid unorganized or irrelevant content that makes a website look cluttered. Use a clean design and website structure, such as parent pages, subpages, and blog posts, to make it more user-friendly.
Use Google PageSpeed Insights to see how well your website performs and fix any issues that could slow it down.
Search keywords patients use to search for practices like yours in your area. Use tools like Google Keyword Planner, SEMrush and Ahrefs to look for relevant keywords and build content around them.
To learn more, read our comprehensive guide on healthcare SEO for proven SEO techniques and grow your practice.
SEO is an ongoing process. Monitor your website regularly and make necessary changes to ensure it always performs at its best.
4. Claim and optimize your Google Business Profile (GBP)
Google Business Profile (GBP) allows you to manage your online presence and appear in local search results.
Claim your GBP listing so your patients can easily find you. According to BrightLocal, local businesses receive 94% of calls from their GBP listing, and 88% of potential customers look for online Google reviews before choosing local services. Some other benefits of having a GBP profile are:
It is free and easy to use and enables you to reach a wider audience.
Allows your practice to appear in all kinds of Google search experiences, such as Google Maps, Search and local listings.
GBP has a dedicated area for patient reviews that anyone can see. It allows you to show your strengths to potential patients via positive reviews.
It provides real-time data and valuable insights that you can use to tweak your physician marketing strategies.
Read our complete step-by-step guide to set up and optimize your Google Business Profile here.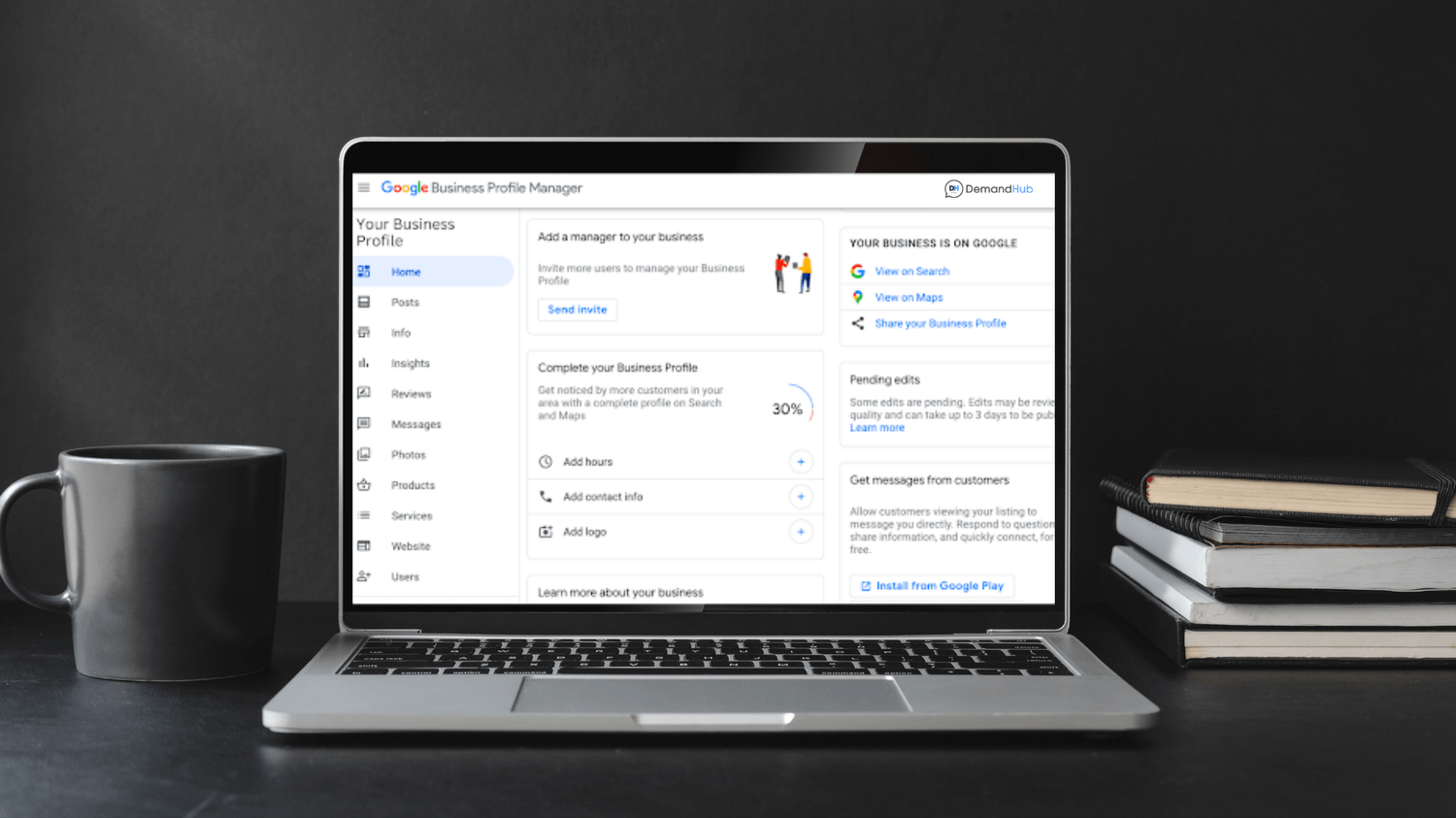 5. Publish useful content consistently
Whether you're a solo practitioner or part of a large hospital, staying top-of-mind with your patients is key to success in today's competitive healthcare landscape.
Content marketing has become an important part of any successful medical practice. Creating a content calendar and consistently publishing high-quality blog posts can build your brand, establish your expertise, and attract new patients to your practice.
Remember, consistency is key. It keeps your patients engaged and informed and ultimately grows your practice.
97% of patients prefer doctors who use social media. They consider physicians who use social media as caring and resourceful. So, having an active presence on social media channels is an asset for physicians looking to stay ahead.
The use of social media is an essential part of physician digital marketing strategies. It's a great tool for connecting with existing and prospective patients, building strong relationships, and boosting practice awareness.
69.3% of healthcare providers agreed that social media improved their knowledge and communication skills with patients.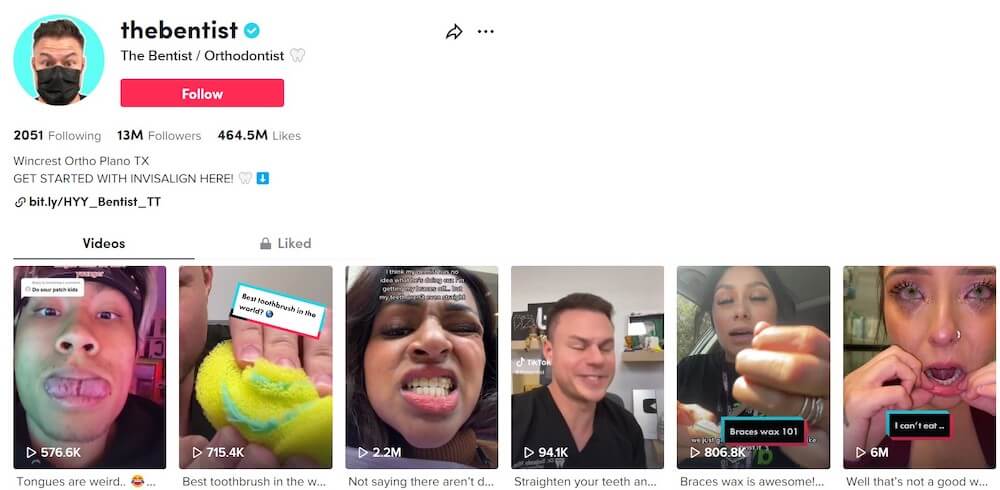 Remember, quality matters more than quantity. Instead of spreading yourself thin trying to be active on every social media channel, focus on those your target audience is actively using.
For instance, if your target audience is millennials, you must focus on platforms like TikTok, Instagram, and Snapchat. If your target audience is Gen X, Facebook, Linkedin, and Twitter may be more appropriate.
Once you've pinpointed the right platforms for your practice, it's important to post fresh, relevant, and engaging content regularly. Additionally, it's essential to respond promptly to any questions, comments, or feedback from current or potential patients.
7. Leverage pay-per-click advertisement (PPC)
Pay-Per-Click (PPC) advertising is a highly effective form of physician digital marketing. It allows businesses to reach their target audience by bidding on keywords related to their services.
For healthcare providers, PPC can be particularly useful in reaching patients searching for medical services or treatments. By bidding on specific keywords related to their expertise, physicians can display their ads to individuals actively seeking medical advice.
Additionally, PPC allows physicians to customize their ad campaigns based on various factors, including location, demographics, and device types. This level of customization can help physicians maximize their ad spend and ensure that their ads are being shown to the right audience at the right time.
For example, "mental health counselor [city]," "physical therapist [city]," "family doctor [city]," etc. Physicians can also use location-specific keywords to target patients searching for services within a certain distance of their office, such as "pediatrician near me" or "urgent care open now."
Furthermore, physicians can track the performance of their campaigns by monitoring clicks, impressions, and conversions. It allows them to make informed decisions about their future marketing strategies.
When done correctly, PPC campaigns can be a very cost-effective form of advertisement. By leveraging the power of keyword targeting and ad customization, physicians can improve their online visibility, attract new patients, and ultimately grow their practice.
Top 5 Important Online Review Sites for Physicians
Online review sites can significantly impact a physician's online reputation and visibility. By monitoring and managing their profiles on these sites, physicians can build trust with potential patients and improve their chances of attracting new business.
Here are the top 5 online review sites for physicians:
1. Google Business Profile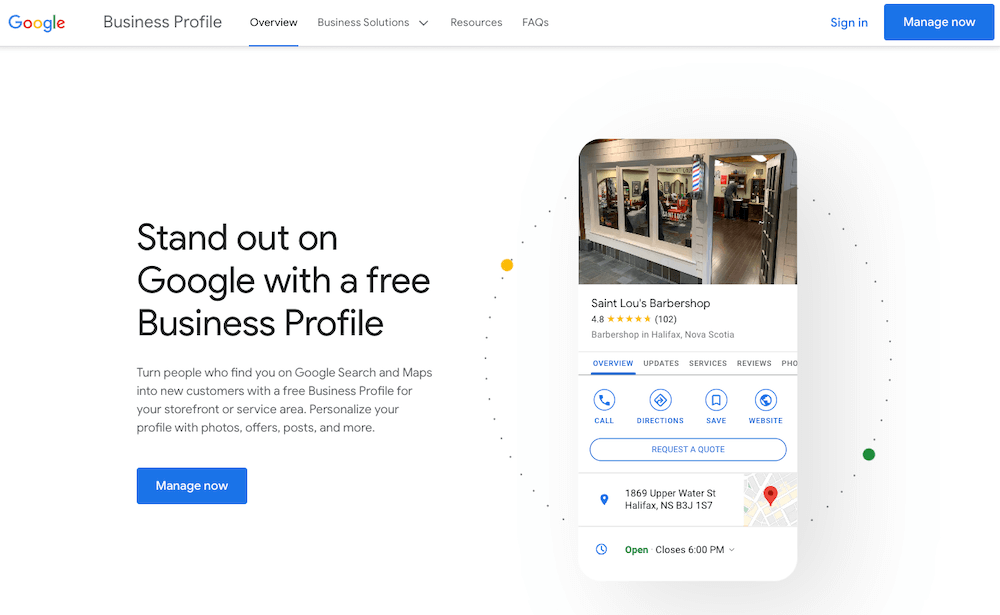 Google Business is one of the most important online review sites for physicians, as it directly impacts their visibility in local search results. Physicians can manage their online reputation by claiming and optimizing their Google Business profile and responding to patient reviews.
2. Healthgrades.com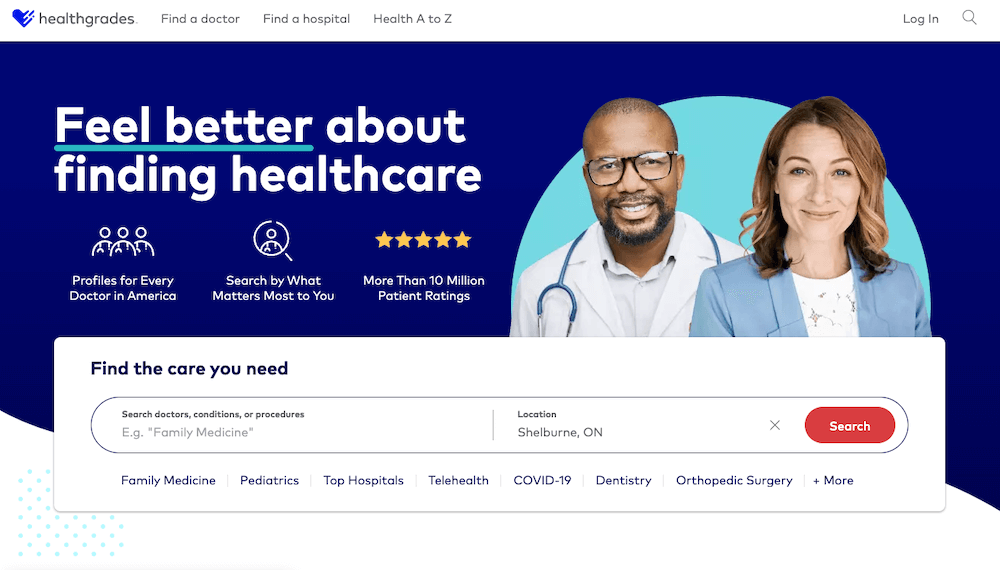 Healthgrades is a popular online review site for physicians, dentists, and other healthcare professionals. Patients can leave reviews on Healthgrades to share their experiences with others. Physicians can claim their profile to respond to reviews and provide additional information about their practice.
3. Vitals.com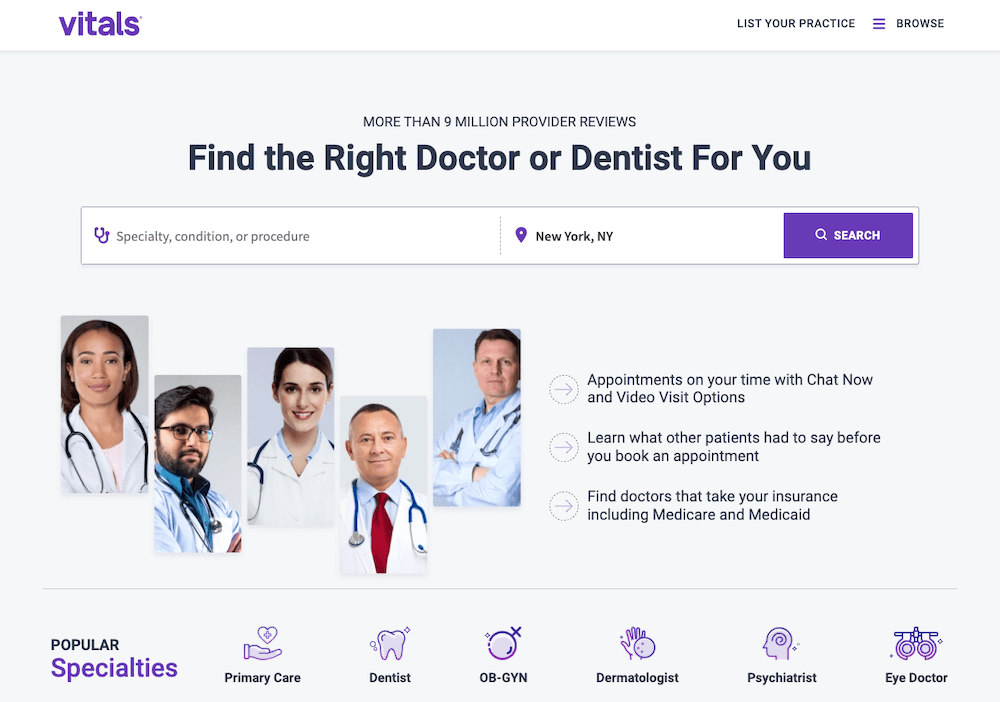 Vitals is another online review site for healthcare providers that allows patients to search for and review physicians in their local area. Physicians can claim their profile to respond to reviews and provide additional information about their practice, including their specialties and office hours.
4. Yelp.com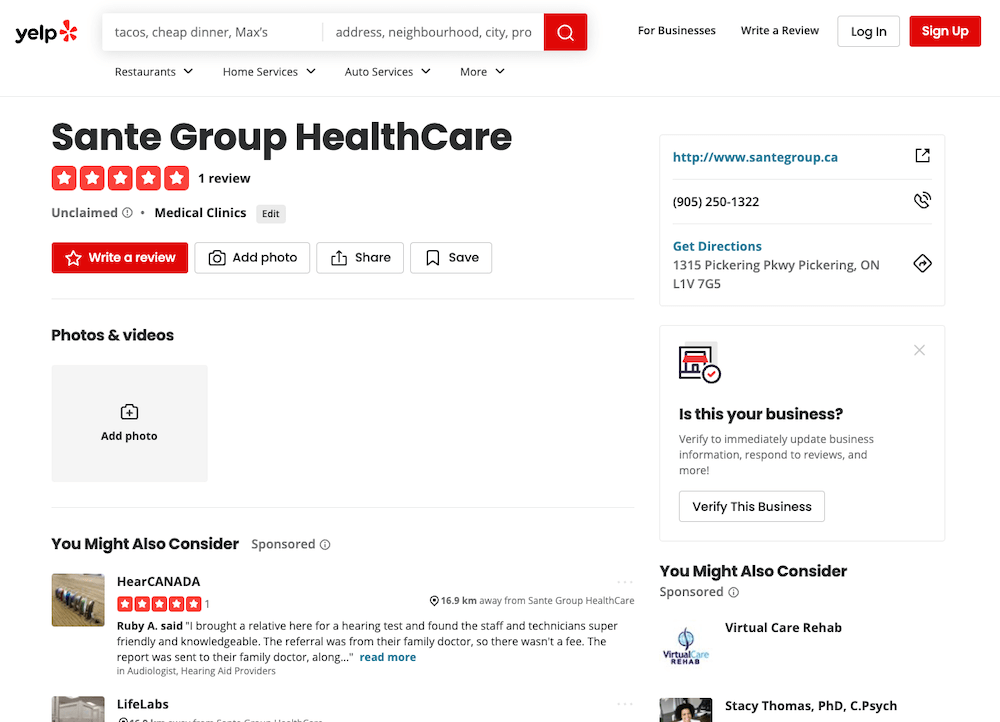 Although Yelp is not specific to healthcare providers, it is still an important physician review site. Many patients use it to search for local businesses, including medical practices. Physicians can claim their Yelp profile to respond to reviews and provide additional information about their practice, such as office hours and accepted insurance plans.
5. RateMDs.com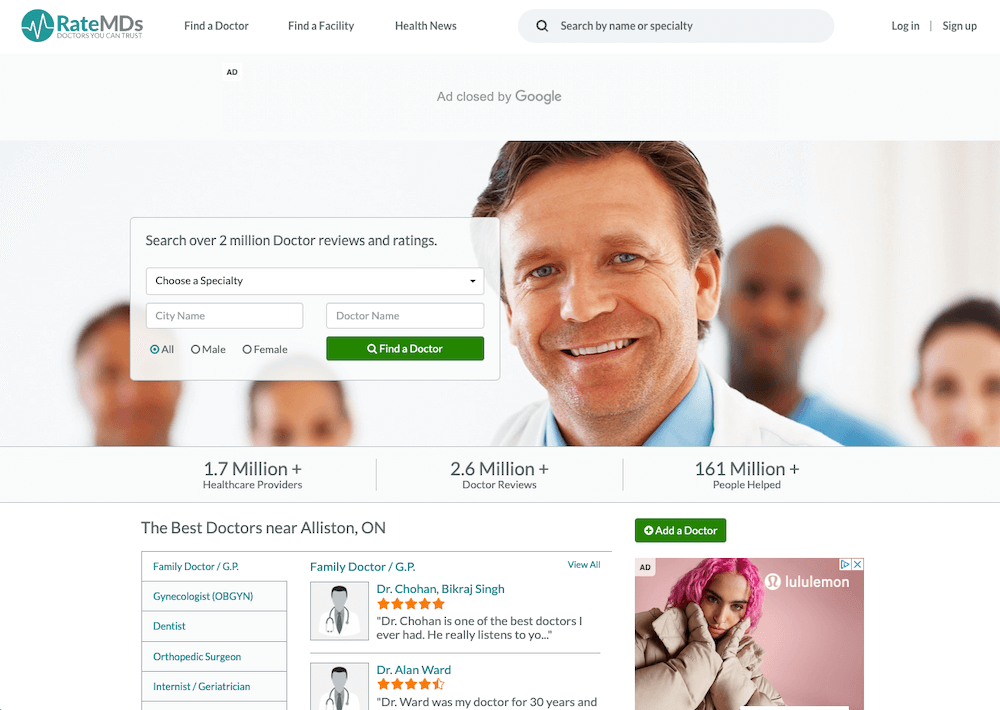 RateMDs is an online review site for healthcare providers that allows patients to search for and review physicians. It offers various features for healthcare providers, including the ability to create a custom profile, showcase patient reviews, and track online reputation metrics.
How can DemandHub help you grow your practice by 10X?
If you want to take your physician marketing to the next level, a patient experience platform like DemandHub can help.
DemandHub is a powerful, all-in-one customer satisfaction platform that helps you manage your reputation, get more reviews, attract new patients, and grow your practice 10X.
DemandHub is the solution to your physician marketing problems. It will improve your digital footprint and ensure that potential patients always see the best side of your practice.
With our benchmarking feature, you will see how you stack up against other practices in your area. We also offer healthcare marketing tools and resources to help you improve your ratings and get more positive reviews.
With DemandHub's modern messaging capabilities, you can start a two-way conversation with your patients. Send messages with review links directly to patients, enabling them to post a review in 30 seconds or less — all with just a few clicks.
Book a free demo today if you're looking for an easy and effective way to market your practice and grow your revenue 10X.
Frequently Asked Questions (FAQs) about Physician Marketing
What are the benefits of marketing for physicians?
Marketing for physicians can help increase their online visibility among potential patients, enhance their reputation, and establish thought leadership. It can also help in attracting new patients, retaining current ones, and even expanding services or practices.
Social media can be a powerful tool in physician marketing. It can be used to share valuable health information, promote services, and engage with patients on a more personal level. This can enhance a physician's reputation and reach.
How does a physician's website contribute to their marketing?
A physician's website is often the first point of contact for potential patients. A well-designed and informative website can make a positive first impression. It provides essential information about the physician's services and allows patients to schedule online appointments.
What role does patient feedback play in physician marketing?
Patient feedback is crucial in physician marketing. Positive reviews can enhance a physician's reputation and help attract new patients. Negative reviews can provide valuable insights into areas where a physician can improve their services.
What is direct to physician marketing?
Direct to physician marketing refers to strategies where pharmaceutical companies, medical device manufacturers, or other healthcare-related businesses directly target physicians to inform them about their products or services. This is done in the hope that physicians will prescribe or recommend these products or services to their patients.
What are the marketing strategies for physicians?
Marketing strategies for physicians include:
Optimizing online presence (website, SEO, social media),
Participating in community events or health fairs,
Utilizing patient testimonials to boost social proof,
Providing educational content (blogs, newsletters),
Investing in digital advertising.
These strategies can help physicians attract and retain patients, and establish their reputation.